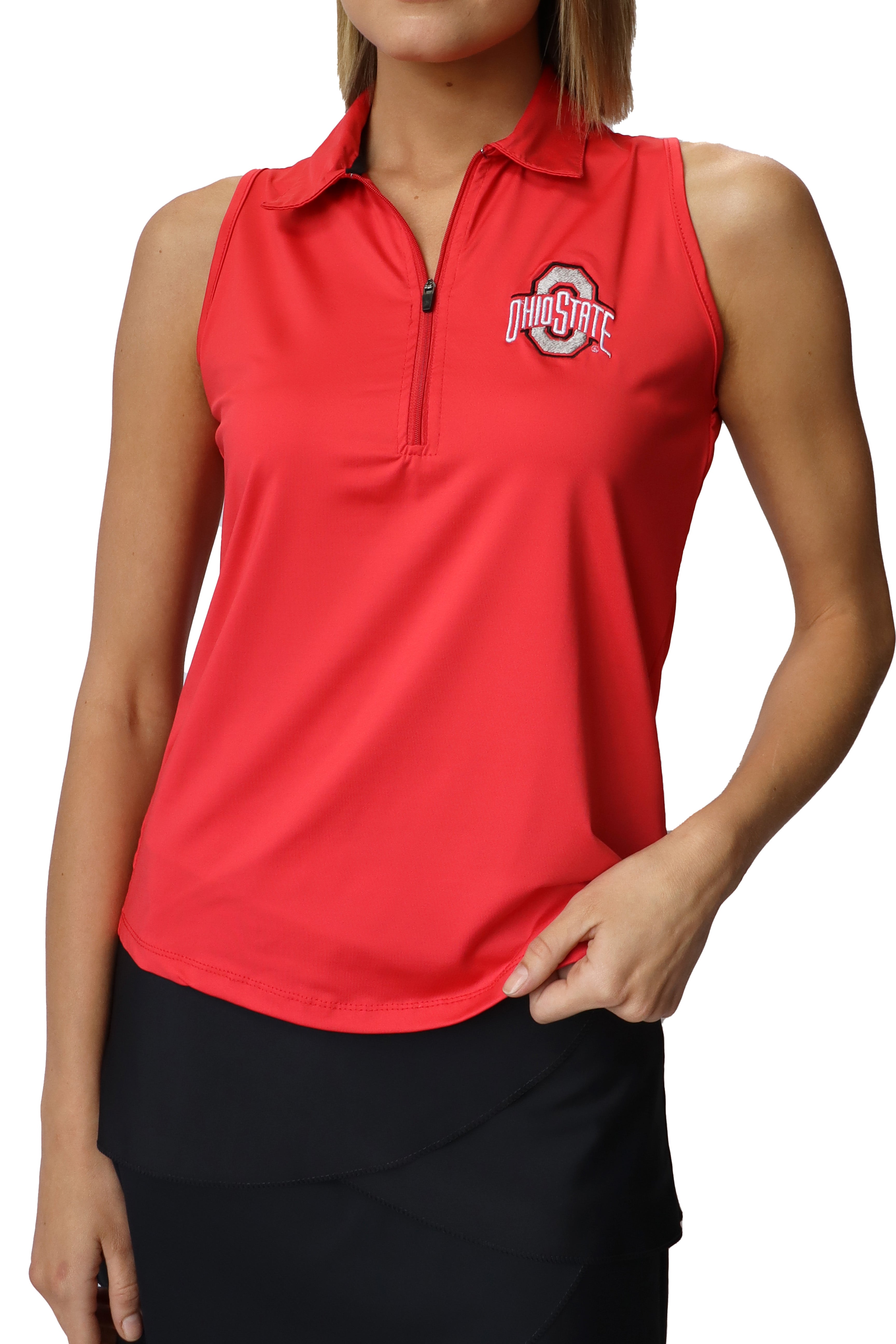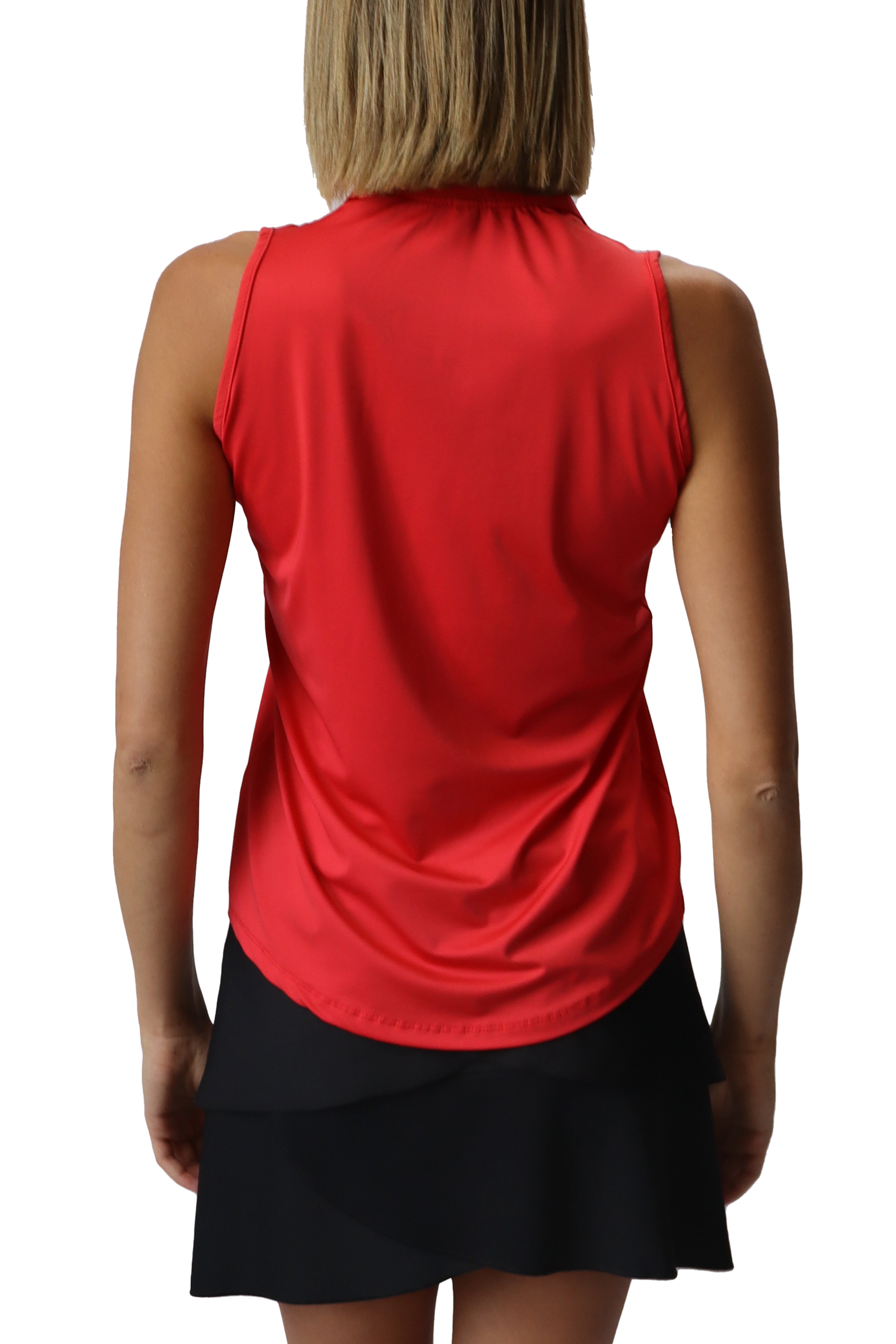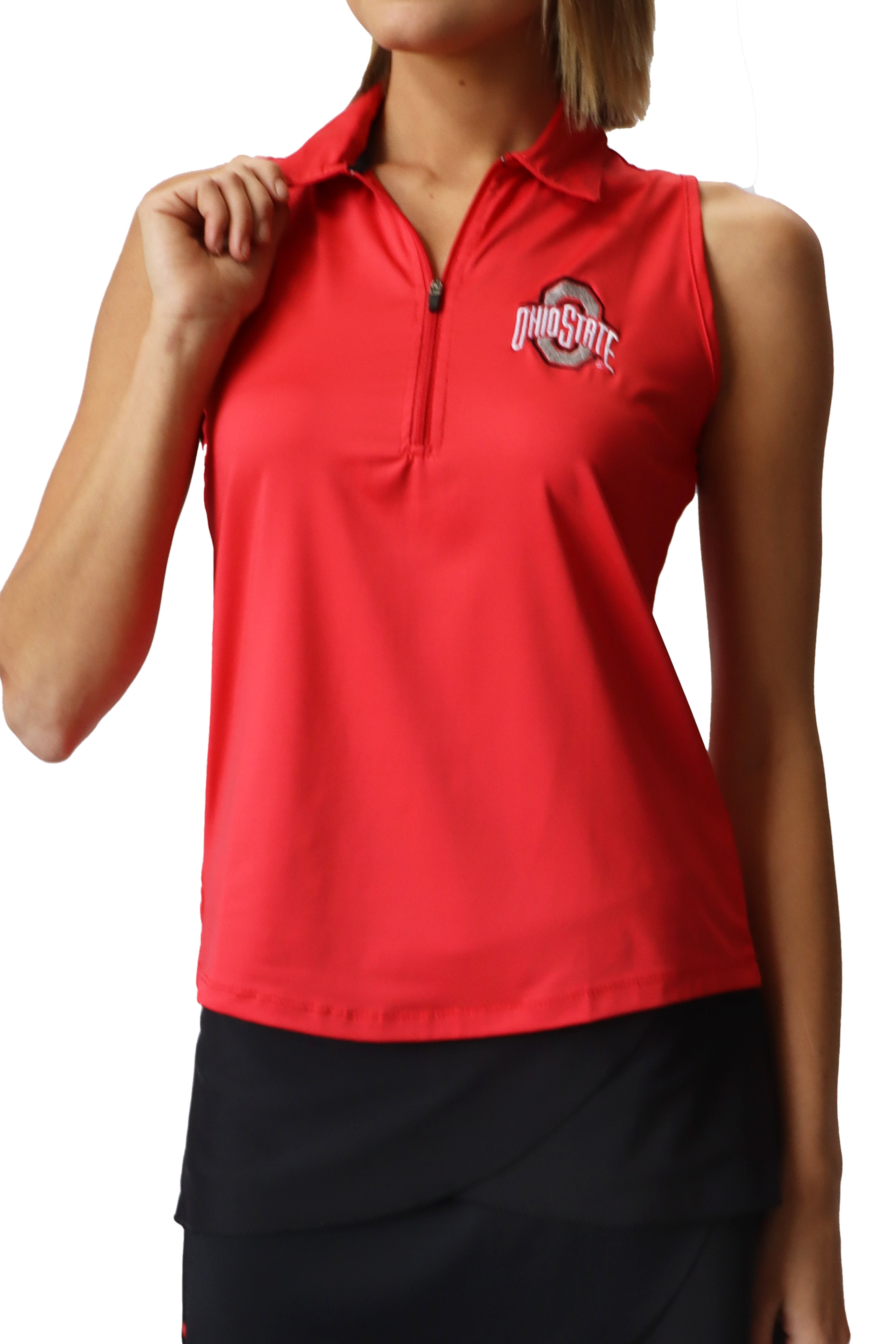 Bend
2408 - Ohio State Athletic O Sleeveless Polo/ Red
Introducing our women's Ohio State University Sleeveless Polo, a must-have for all Buckeye fans! Whether you're gearing up for game day, hitting the golf course, playing a match of tennis, or simply looking for stylish casual wear, this polo is the perfect addition to your wardrobe.
Our sleeveless polo combines comfort, style, and team spirit in one fantastic package. The lightweight and breathable fabric ensures that you stay cool and comfortable, even during those intense game-day moments or outdoor activities. The sleeveless design offers unrestricted movement, allowing you to swing your golf club or tennis racket with ease.
What truly sets our Ohio State University Sleeveless Polo apart is its vibrant scarlet and gray color scheme, proudly displaying your Buckeyes pride. The polo features the official university logo, showcasing your allegiance to one of the most renowned collegiate sports programs in the country. Whether you're tailgating, cheering from the stands, or enjoying a casual day out, this polo lets everyone know where your loyalty lies.
For a complete and fashionable look, we recommend pairing our sleeveless polo with our customer-loved Petal Skort. The skort effortlessly combines sporty elegance with feminine charm. Its flattering silhouette and comfortable fit make it an ideal companion to the polo, creating a coordinated outfit that will turn heads wherever you go.
The women's Ohio State University Sleeveless Polo is more than just a piece of clothing; it's a symbol of your team pride and dedication. Whether you're an avid fan, a sports enthusiast, or simply love fashionable attire, this polo is a must-have addition to your wardrobe. Embrace your Buckeyes spirit and show off your style with confidence. Order yours today and be game-day ready in no time!


| | | | |
| --- | --- | --- | --- |
| | CHEST | FRONT HEM | BACK HEM |
| XS | 17 | 20 | 21 |
| S | 17.5 | 21 | 22 |
| M | 18.5 | 21.5 | 23 |
| L | 19 | 22.5 | 23.5 |
| XL | 20 | 23.5 | 24 |
| 2XL | 21 | 24 | 24.5 |