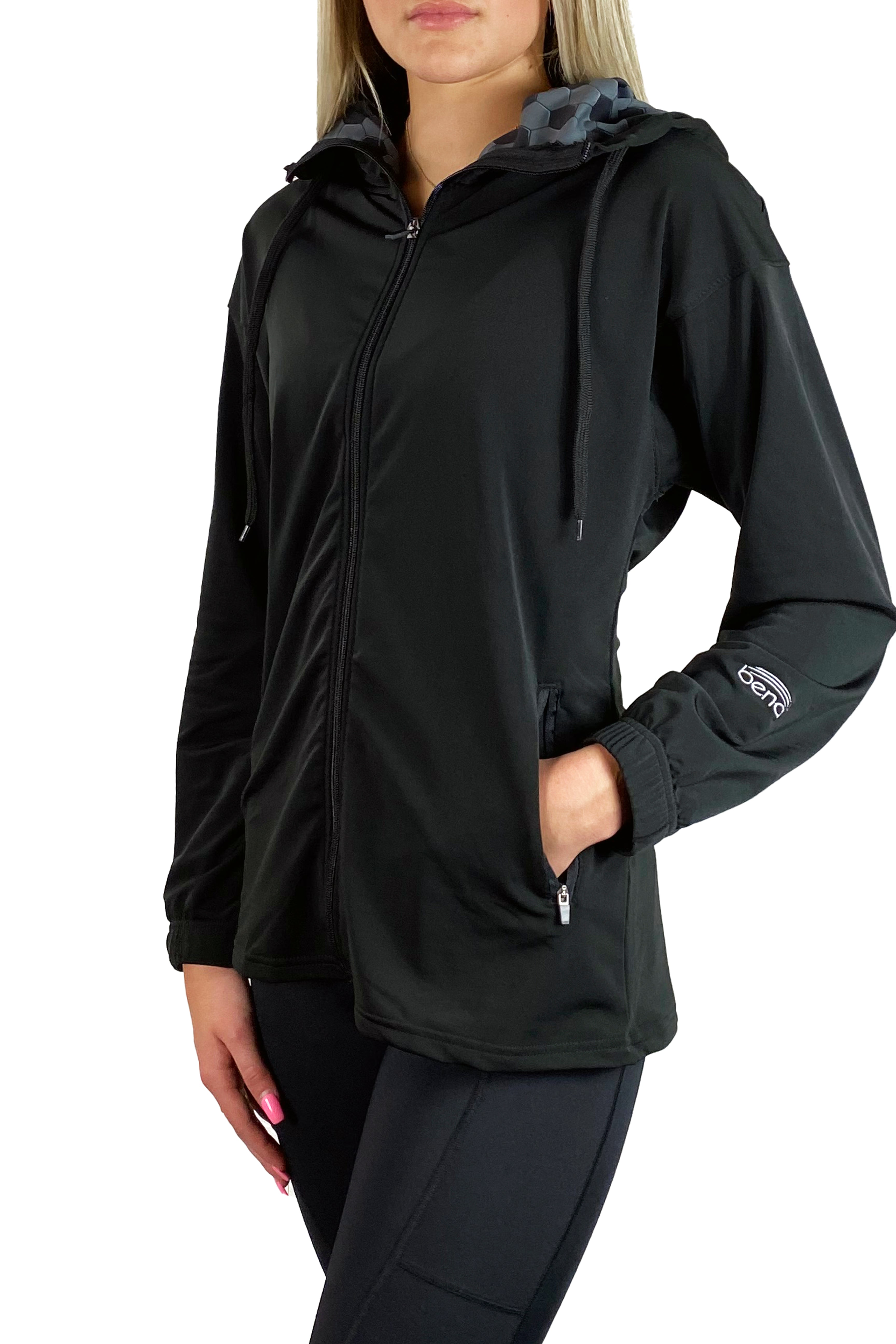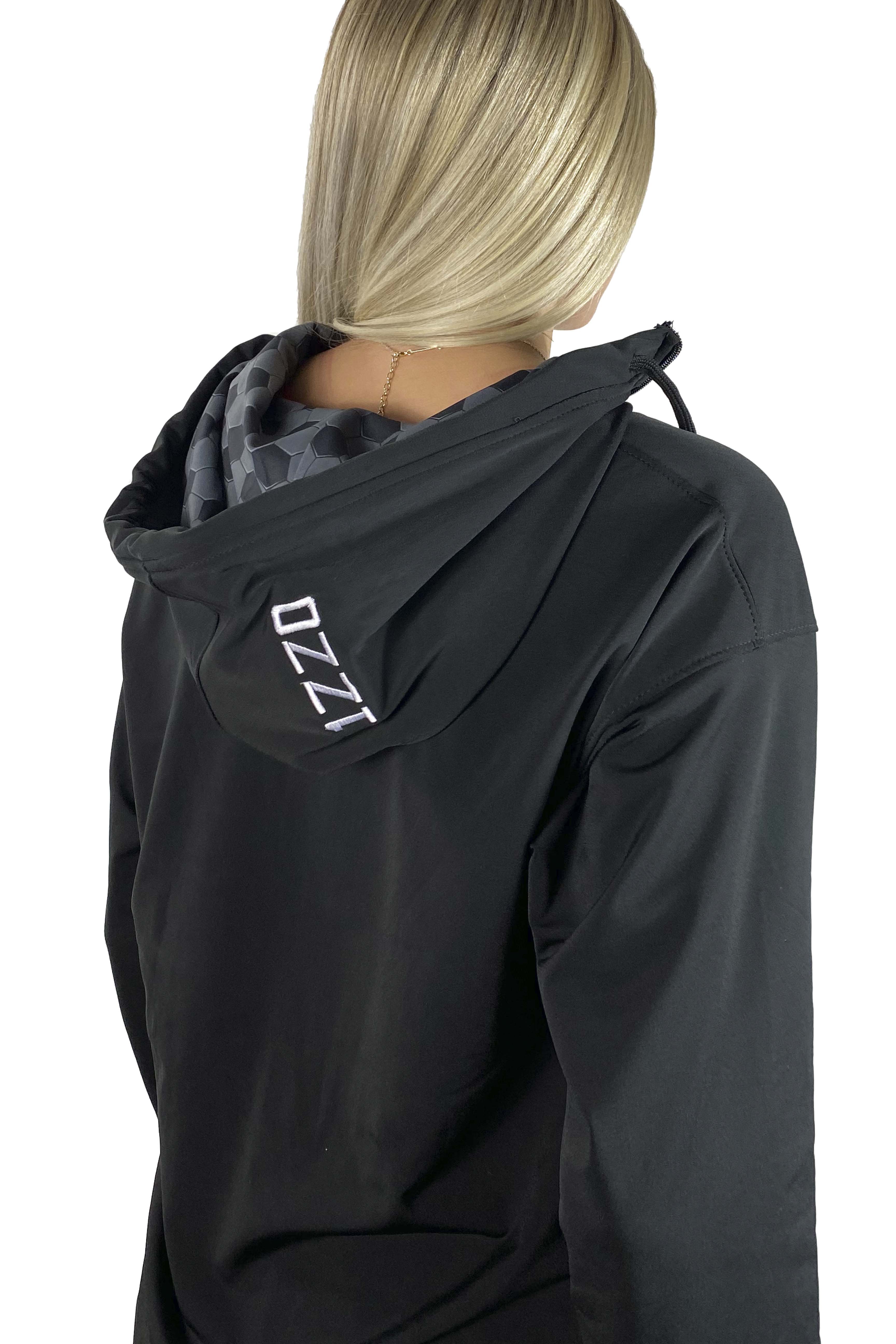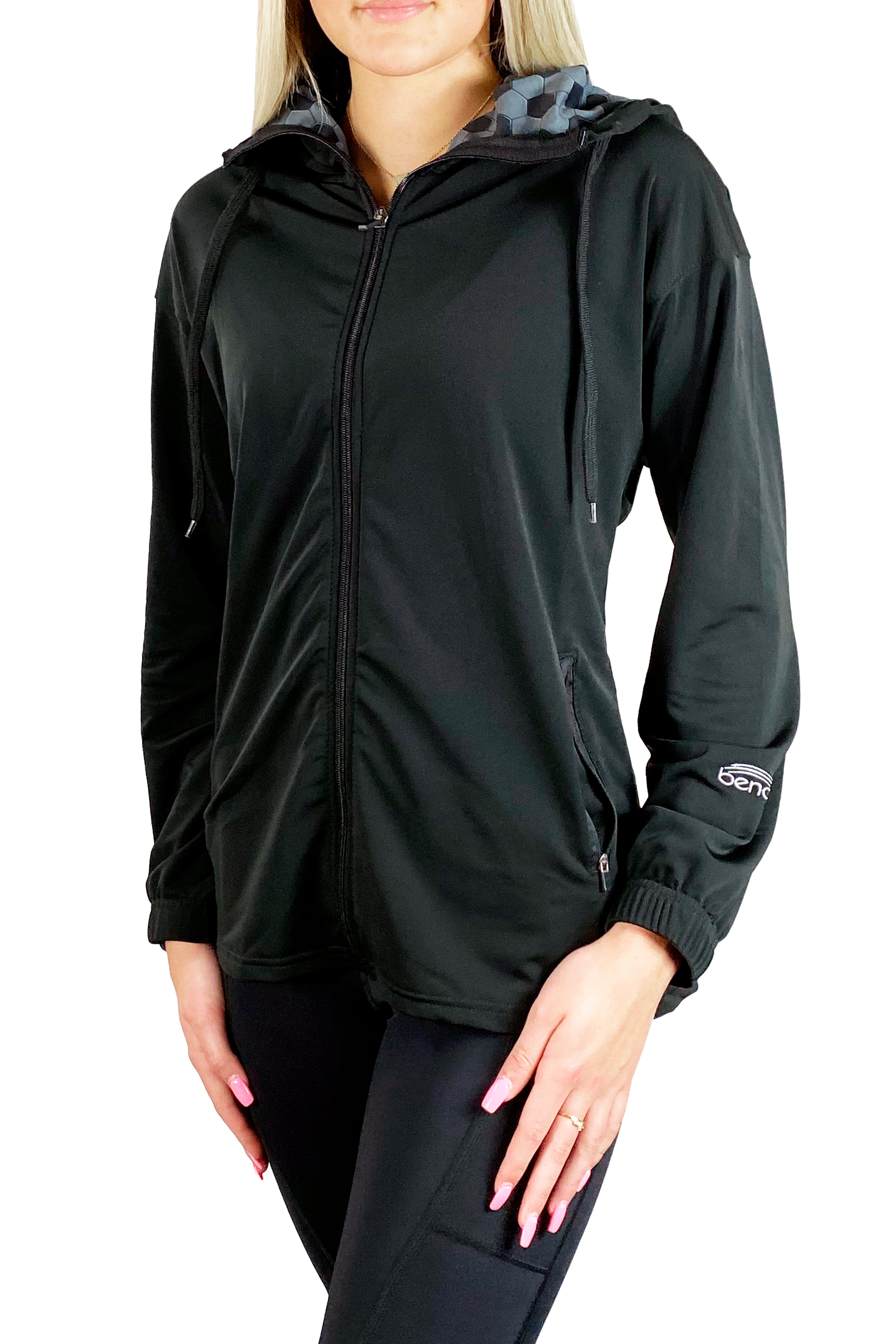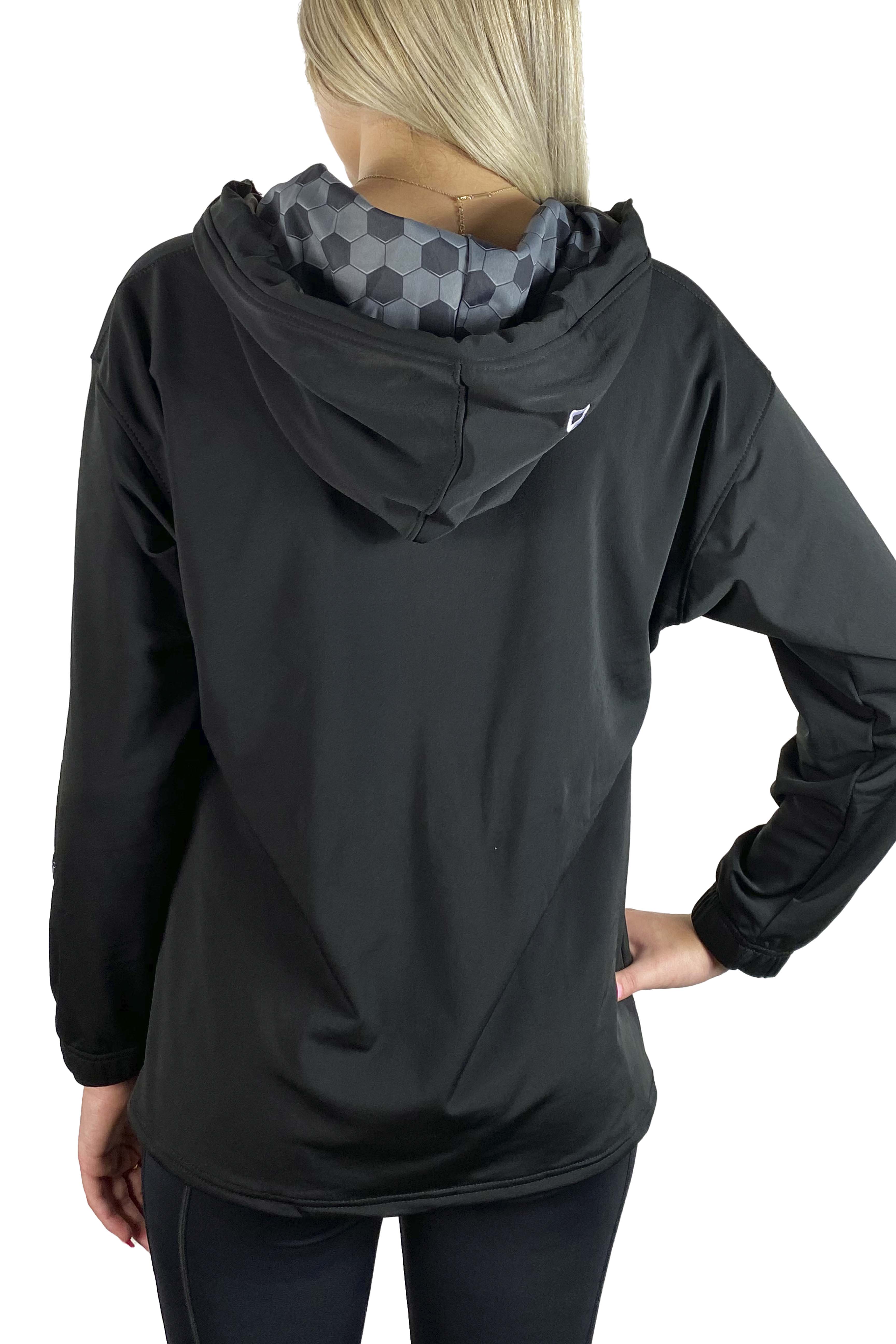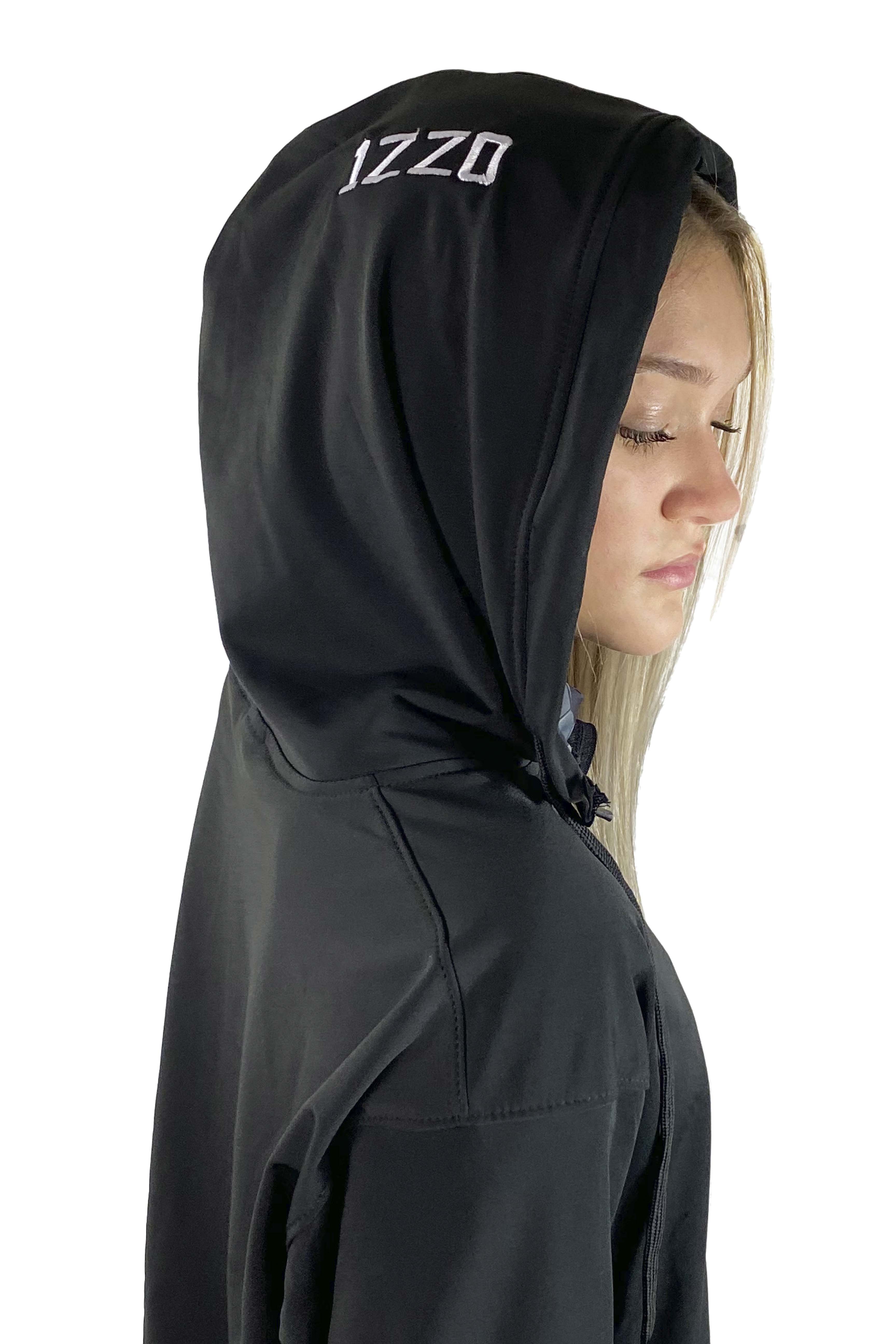 Bend
941- 1ZZ0 Soccer Full Zip Snorkel Neck Hoodie/ Black


The Nikki 1ZZ0 Brown Collection is a limited-edition apparel line for today's generation of hard-working women, intersecting the worlds of fit and fashion.

Inspired by Nikki, the collection reflects her strength as coach, mother, wife, mentor, and competitor. Wear with confidence the Nikki 1ZZ0 Brown Collection.
A portion of all sales benefit the Betty Puskar Breast Care Center in Morgantown, West Virginia.
Snorkel Neck Hood

Embroidered "1ZZ0" logo on hood
Tonal Soccer print inside hood

Front Pockets

Flat Lock seams help prevent chafing

Breathable and Fast Drying

90% Polyester/10% Spandex
Semi Relaxed Fit
Elastic cuffs